Coming Soon: New Music District in Sunset Park, Brooklyn, NY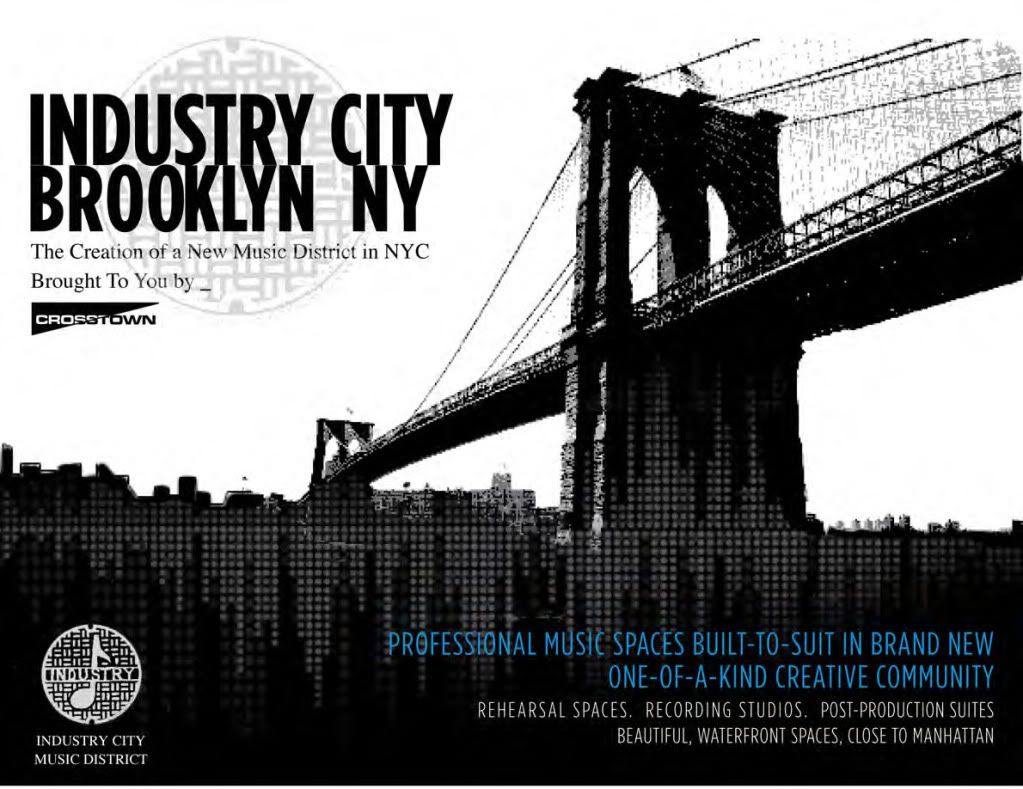 The Problem: The lack of spaces in Brooklyn that can service musicians in the city due to high rents, noise complaints, and landlords who don't want to give long leases.
The Solution: I'm working with Industry City to create a music district in the amazing commercial loft spaces in Industry City in Sunset Park. Owners are looking for new music businesses. Owner is willing to do a complete or partial "Build to Suit", offer long leases, free concession time.  and a chance to part of the center of Brooklyn's music industry. 
Spaces Available: 5,000SF, 8,000SF, 13,000SF